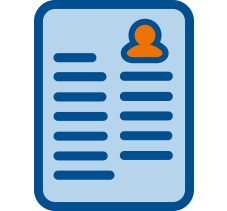 Before the interview:
CTC will ensure you have all the relevant information you require to support you through the interview process and to help you succeed at this critical stage. We will endeavour to send information on who you will be meeting and their position within the company, directions to the interview (if required) and job description. Your recruitment consultant will also call 24 hours prior to the interview to answer any last minute questions and to help calm those nerves down.
It is essential that you do your own research and prepare thoroughly – you will be expected to research the company and its product(s) in as much detail as possible. You will also be expected to know the company values and align your own skills and experiences to these. Most of this information can be found on the company website but you may also know people that work there that can offer insight into the company and its culture.
Please make sure you plan your journey in advance, including allowing plenty of time for delays. If you are travelling by public transport, visit sbb.ch so you can plan any connecting trams and trains. Please plan to arrive 10 minutes before the start of your interview.
Prepare questions in advance and make a note of them – this will show the interviewer that you have taken the interview seriously and you are thinking about how you can integrate into the business as quickly and effectively as possible. Some topics to inquire about are about the role itself, long term opportunities, any challenges they think will be faced and what the expectations are for the person joining. Financial questions are best avoided at the first interview; as are how may annual leave days you will receive.
Look professional - dress in a business manner – you should be in a smart suit with clean and neat hair, nails and shoes and minimal jewellery. For male candidates, its strongly advised you wear a tie – it can always be removed it if its apparent its not appropriate.
Be yourself – an interview should be a two-way conversation and is an opportunity for you to showcase yourself, suitability for a role and the achievements you have made in your career to date. Its also important for you to find out more about the role, company and personalities within the company.
On the day:
A firm handshake, with an enthusiastic greeting and good eye contact, should make a positive first impression. You may be nervous, this is completely natural, but smile!
Be positive, confident and enthusiastic – your skills have got you this far – this is your chance to show you have the personality to match!
It is always best to treat an interview in a formal manner, therefore, use language that's appropriate. Under no circumstance should you swear or use any form of bad language during the interview -  even if the interviewer does!
Ensure you listen to the question. If you are unsure what they have asked, ask them to repeat the question. Quite often, they will ask you the same question in a different way and may give you insight into what they want to hear. Answer the questions succinctly and logically – do not waffle – the best way to do this is to use the STAR's format; Situation: What was the situation you were in? Task: What task/goal/ project did you have to complete/achieve? Action: What actions did you do in order to complete the task? What challenges did you face etc? And how did you overcome them? Result: What was the result? What impact did it have? What would you have done differently?
Speak slowly and clearly. Nerves will make you speak quickly, therefore, be aware of your tempo. This is essential if it is a telephone interview whereby the interviewer will be trying to write your answers down, therefore, your tempo will be critical in what's recorded and understood.
Be professional – do not criticise previous or current employers or rival firms.
You've done the background research, therefore, feel comfortable in telling them what you like about the company and how / where you can add value to the role. Everyone likes to hear they work at a great place!
Close the interview appropriately – thank them for their time and clarify what the next stage(s) are and if you are to be considered. Have you answered everything succinctly or do they need you to clarify anything?  If you are still interested in the positions, tell them.
On leaving the interview, please call CTC and speak to your recruiter. The sooner you speak to them, the more accurate your reflection on how it went will be. It will also allow CTC to chase feedback for you and find out the next steps.
Good luck and try and enjoy the experience!!
By submitting this form, you confirm that you have taken note of our privacy policy and that you agree to the storage of your entered data.