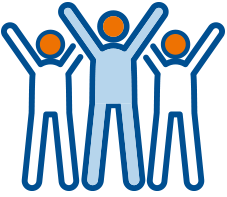 At CTC, we place specialist talent into contract positions in the pharmaceutical, biotech, medical devices and CRO industries. With almost two decades of life-sciences recruitment, CTC has one of the best networks in the industry and an excellent team of recruiters. Contact CTC if you are looking for a reliable partner with:
An established client and candidate network
An insider perspective on life sciences
In-depth knowledge of Swiss and German requirements
Prompt and flexible approach to individual client needs, offering a fit-for-purpose solution
A people-centred approach
Extensive support for contractors
Our business has been built upon finding positions for contractors within the Life Sciences industry. We have a long history in this sector and we have an established HR and Payrolling function that is dedicated to providing one of the best employment environments for our contractors. We ensure it is comfortable for them from a cultural point of view, and familiar from a financial one. This allows us to engage a wide cross-section of industry talent and retain them for longer.
We have a dedicated Resource Management (RM) team that is committed to the smooth on-boarding of each contractor. The RM team is actively involved in supporting our contractors and also working closely alongside our clients, ensuring contractors are continually motivated and cared for, and are part of an experienced team.
Frequently Asked Questions
If you haven't been a contractor or freelanced before then the process can seem quite daunting. Here are some questions, with answers, that we find come up fairly often.
If you have any other questions then please don't hesitate to call us or complete the form below and we will happily answer them for you.
By submitting this form, you confirm that you have taken note of our privacy policy and that you agree to the storage of your entered data.