It's time to take a look at some of the most important topics that will help smooth your move to Switzerland. In this section, we are going to cover currency, foreign exchange, banking, housing and education.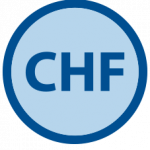 Currency and foreign exchange
The currency is the Swiss Franc which is divided into 100 cents (rappen/centimes/centesimi). Swiss coins are available in 5, 10, 20 and 50 cents, as well as 1, 2 and 5 franc amounts. Bank notes are printed in denominations of 10, 20, 50, 100, 200, and 1'000 francs. The official abbreviation of the Swiss Franc is CHF, although it is common to see Sfr. and Fr. used as well. There are no currency or exchange control restrictions in Switzerland.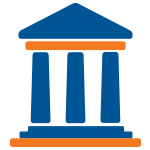 Switzerland is a country with an efficient and established banking system. Current account services are available through the major banks, the Post Office Bank, Cantonal Banks, and private banks. For more information about setting up a Swiss bank account, refer to the websites of any of the major banks in Switzerland, including: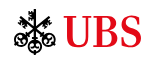 All invoices in Switzerland are required to be issued on a standard payment form (Einzahlung/versement/versamento), regardless of who issues the invoice. Payments can then be made in cash at the post office (assuming you bring the payment slip), at your bank, at your bank's automated bank machine, or via your bank's online banking system.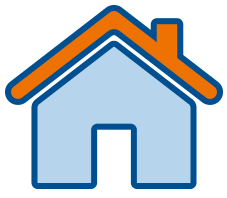 The Swiss housing market is difficult in certain locations given the limited supply of housing. Prices for the purchase and rental of property remain relatively high, especially in urban areas.
It is possible to arrange for housing on your own through resources available to the public. You are most likely to find listings in the local or regional newspapers, although you should act quickly as properties are usually rented in a short amount of time. Some information can be obtained from various websites, but, unless you are using a subscription service, information may be limited as properties are not always advertised on the internet due to the short vacant period between renters.
You can also use the services of real estate or relocation agent to help review your housing alternatives. The biggest benefit of using an agent is the fact that agents often have access to properties before they are listed on the open market. The agent can also assist in prioritizing your rental application above other applications; although the final decision is always made by the landlord (there is no requirement for the landlord to accept the first application for rental property).
When determining the overall cost of the rental property, you should consider whether any charges are included in the monthly rent, such as utilities, cable television, etc. Please note that it is standard for landlords to request a deposit of three months' rent.
Links related to housing in Switzerland:
Three furnished apartments are available through CTC. Please check for details and availability with your CTC contact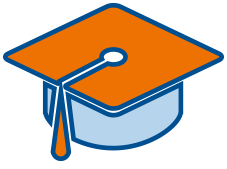 The Swiss education system is the responsibility of the cantons, so the process may vary from canton to canton. Public schools are funded by the cantons through tax revenue, so there are no additional fees for schooling at public schools.
Schools and Education System in Basel
Children living in Switzerland are required to attend an educational institution either private or public, from age 6 or 7.
The public school system in Switzerland is divided into the following sections:
Nursery school (Kindergarten): for ages 3 to 6, usually two years before entering primary school. This school is not mandatory.
Primary school: for ages 6 to 15. Primary school encompasses grade one through grade nine.
Secondary school: for ages 15 to 19. Secondary school is designed to prepare the child for post-secondary schooling.
Post-secondary school: for ages 19 and up. Post-secondary school can be a college or university, a specialty school, or a professional/vocational school, depending on the career plans of the student.
The public education system is Switzerland has a reputation for high quality and tough standards. Upon arrival in Switzerland, individuals wishing to register their children in public schools are required to contact the cantonal education department and will be required to provide them with a copy of a work/residence permit and proof of health and accident insurance for the child.
By submitting this form, you confirm that you have taken note of our privacy policy and that you agree to the storage of your entered data.