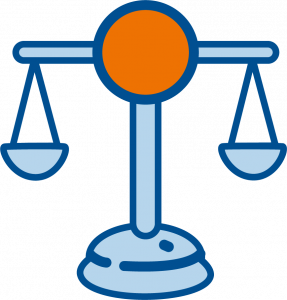 Labour Law
Employment contracts in Switzerland are usually subject to a probationary period, which may vary depending on the employment contract. The maximum probationary period is three months. Termination of the employment contract should be communicated via mail by either party.
The notice period begins after the receipt of this letter and the salary continues to be paid during the notice period according to the employment contract. The final salary payment should include a prorated 13th monthly salary (if a 13th month salary payment is part of the employment contract) and any residual vacation balance should be taken during the notice period or paid in full.
On a related note, the employment contract will automatically terminate on the last working day of the month that the employee reaches retirement age, unless a separate agreement is made between the employer and employee.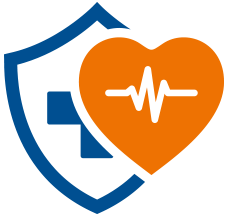 Health Insurance
In addition, anyone arriving in Switzerland with the intention of staying must take out Swiss health insurance within three months, which should cover them from the arrival date. Health insurance is mandatory for all Swiss residents and is organized privately, although some employers may choose to subsidize a collective private plan.
The Swiss government will ask for documentation annually to prove that all members of your family have appropriate health insurance. Social health insurance gives everyone living in Switzerland access to adequate health care in the event of sickness, and accident if they are not covered by accident insurance.
Health insurance in Switzerland generally covers the cost of outpatient treatment, doctors (general practitioners), hospitals, pharmacy, etc. Broadly speaking, you are responsible for 100% of your health care expenses up to a certain amount (the amount varies and determines the price of your health insurance, with the lowest deductible plans being the most expensive), plus 10% (in general) of any costs above this amount. The insured may choose any health insurer, and the insurer must accept the insured irrespective of age and state of health, and without any reservations of qualifying period.
Health Maintenance Organizations, or HMOs, are a relatively new concept in Switzerland and may not provide the same discounted costs on health care as they provide in other countries.
If you have an existing international health plan, it is possible that this may be sufficient to fulfil your legal obligations but each situations needs to be considered on a case-by-case basis upon arrival in Switzerland.
Useful links relating to Health insurance:

Compare health, care & life insurances, telephone and TV networks, housing & car search engines including tips on moving to Switzerland.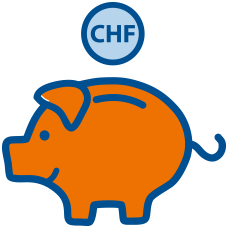 Social Security and Pensions
Social Security:
Swiss Social Security contributions are mandatory for residents of Switzerland, unless covered by a valid exemption through continued membership in the home country's system. In this case a Certificate of Coverage must be obtained from the authorities in the home country through the home country employer.
The Swiss Social Security system is based on a three pillar system as follows:
Pillar I: The first pillar consists of old-age and survivor's insurance, as well as invalidity insurance and pension intended to cover the employee's basic living costs upon retirement. Pillar I contributions are obligatory for both salaried employees and self-employed individuals.
Pilar II: The second pillar includes the same benefits and Pilar I and, together with Pilar I, should produce at least 60% of the beneficiary's last income and allow pensioners to maintain the standard of living to which they are accustomed. Pillar II contributions are obligatory for salaried workers only.
Pillar III: The third pillar represents an additional savings plan for individuals to meet their further retirement needs and is optional for all individuals, although it offers tax benefits that may not be available with other forms of savings.
Swiss social security contributions are tax deductible and in certain circumstances, contributions to foreign social security schemes may also be deductible.
Pensions:
As with Swiss social security, membership of a pension fund is mandatory for all Swiss employees below "pensionable age" (currently 64 years old for women and 65 years old for men) and therefore every Swiss employer has established some kind of a pension scheme.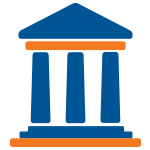 Income and Wealth Taxation
Switzerland's complex income tax system is structured around three layers of government: federal, cantonal (or state) and communal (or city). In most cantons, the majority of the tax burden comes from the cantonal taxes.
The federal direct tax law is applicable in all Swiss cantons so that individuals pay the same amount of federal taxes everywhere in Switzerland (the maximum effective federal income tax rate is 11.5%). However, the cantons and communes fix their tax rates autonomously depending on fiscal policy. As a result, the cantonal and communal taxes can vary significantly. The communal taxes are a multiplier or a percentage of the cantonal taxes and are leveled in conjunction with the cantonal taxes. The maximum income tax rate including federal, cantonal and communal taxes is approximately between 20% and 46%, depending on the canton and commune. Tax is charged on the income earned during the year (i.e. cash-basis system) and for both the years of arrival and departure.
Income taxes are leveled on all types of income, whether earned (such as salary) or unearned (such as interest and dividends). In addition, capital gains tax is leveled on the disposal of Swiss real estate or business property. Individuals' capital gains on the disposal of moveable assets (i.e. stocks, bonds) are generally not taxed in Switzerland.
Instead, Switzerland imposes a wealth tax based on the net assets of each individual, after allowances for certain deductions.
By submitting this form, you confirm that you have taken note of our privacy policy and that you agree to the storage of your entered data.