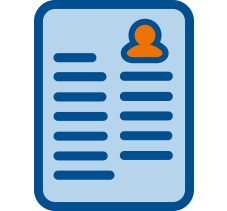 Extensive experience in life-sciences recruitment hand in hand with an established and extensive network allows us to offer clients and candidates the "Gold standard" in recruitment services. We help companies find people and people find companies.
Whether recruiting for a smaller enterprise or for an industry leader, CTC's consultants always start the recruitment process with a client-centred approach. We are flexible: we are happy to work with in-house recruitment systems or offer a one-off service. Our services match what our clients need.
So too do our candidates, CTC's meticulous recruitment processes mean we seek only the best candidates for each position and send only those most suitable candidates for interview. Your time is precious and we don't waste it.
By submitting this form, you confirm that you have taken note of our privacy policy and that you agree to the storage of your entered data.