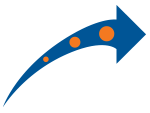 You'll often hear the term RPO mentioned in passing, but it isn't always clear what's being discussed or what the broad term actually covers.
RPO simply stands for Recruitment Process Outsourcing. It is our core business at CTC and something we excel at because of our depth and breadth of knowledge of the Life Sciences Industries.
It can be tricky for organisations of any size to handle their own recruitment and staffing processes for a number of reasons, but the main ones that come up time and time again are:
The hiring, legal and regulatory and market landscapes change so quickly that it is extraordinarily hard for an HR generalist or a team of HR generalists to keep ahead of the curve to run a truly great process that will result in the hires you need to grow your business and to keep it relevant in a fast-paced marketplace.
It can be prohibitively expensive to run a dedicated team of recruitment specialists in-house who may or may not be running recruitment campaigns all year round.
Outsourcing is the answer to these issues as it makes your business a lot more agile with all the knowledge, up to date skills and processes in place at your fingertips at all times.
The process of recruitment outsourcing isn't new. The concept has been around for around four decades. So, your business wouldn't be adopting something that isn't tried and tested.
An organisation like CTC has all the skillsets, processes, industry knowledge and connections to get the job done much faster, more efficiently, more cost-effectively and with better outcomes for your business than running an in-house team.
As a company specialising in RPO we can offer you a wide range of services that we will tailor to your organisation's specific needs. We have all your needs covered from helping to create your talent strategy right the through the recruitment and screening process to the onboarding of your new hires. We will also take on payrolling if your needs extend to that.
Frequently Asked Questions
By submitting this form, you confirm that you have taken note of our privacy policy and that you agree to the storage of your entered data.