CTC Resourcing Solutions
CTC always places the needs of our client's at the core of its business by understanding their needs and situation and recommending a relevant resourcing solution.
Looking for a New and Exciting Role?
As a long-standing supplier of candidates to some of the most innovative life-sciences companies in the world, we can help you find your dream job.
Providing Excellence in Life-Sciences Recruitment and Training for 20+ Years
Specialised industry experts who help companies source the best talent, support candidates in finding promising career opportunities and offer the latest in skill development training programmes
About CTC
Founded in 1997 and headquartered in Basel, Switzerland, CTC is a specialist Life-Sciences recruitment and training organisation. We place skilled talent into contract and permanent positions in the pharmaceutical, biotech, medical devices industries and non-profit R&D organisations in Switzerland and Europe.
With in-depth experience in Life-Sciences recruitment and upskilling combined with an established and extensive network, CTC offers clients and candidates unique and personal recruitment services. With expertise gained over many years at the cutting-edge of the Life-Sciences industry, we help companies achieve their goals and candidates their career ambitions.
Jobs
Our team of experienced recruiters will help you to find the position that fits your profile and career aspirations
We are a preferred supplier to world-leading pharma and biotech companies at the cutting-edge of drug development
We also work with some of the largest non-profit R&D organisations
Our clients are located in Switzerland and Germany
The Life-Science Clusters in Switzerland are recognised as global leaders in innovation and technology
CTC offers permanent, contract and freelancer roles
We provide personal employment support throughout your placement
CTC assists with moving to Switzerland, obtaining a work permit and supporting with finding accommodation, where necessary.

CTC provides a range of services for both candidates and employers. We also offer multi-disciplinary training, and can tailor courses to meet company requirements and specifications. For more information click the links below.
Candidates
At CTC we use our extensive experience of recruiting in life sciences to help our candidates to find a match that is perfect for them, taking into accounts your skills and career ambitions.
As a long-standing preferred supplier to the world's leading pharmaceutical companies, as well as SME's and start-ups, we are constantly recruiting both permanent and contractor staff to take up key positions across the value chain.
Employers
Whether it is senior or mid-level appointments, at CTC, we recruit across the value chain. Our expertise ranges from difficult-to-recruit and highly specialised positions to senior-level appointments at a global, regional and country level.
Training
CTC training courses for professionals working or supporting the Life-Sciences Industries cater for all levels of experience. Our accredited courses in clinical research and ICH-GCP have been in operation successfully for over 20 years.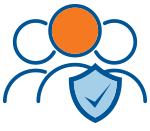 Integrity & Trust
We focus on positive valued-added outcomes, and always champion honesty and authenticity across our business.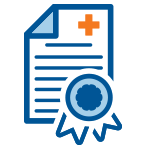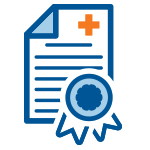 Quality
We uphold high quality standards across our business, we always strive to do our best for both our clients and candidates.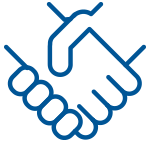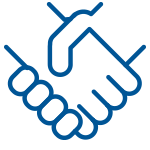 Partnership
We build and foster respectful collaborations and long-term relationships with our clients and candidates, this is proven by our
high level of repeat
business.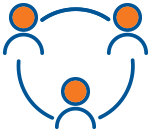 People
 "Our business is all about people"
People are at the centre of everything we do and fundamental to
our success.




By submitting this form, you confirm that you have taken note of our privacy policy and that you agree to the storage of your entered data.