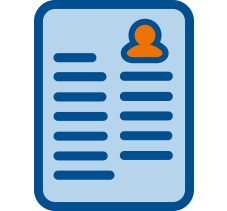 At CTC we use our extensive experience of recruiting in life sciences to help our candidates to find a match that is perfect for them, taking into accounts your skills and career ambitions.
As a long-standing preferred supplier to the world's leading pharmaceutical companies, as well as SME's and start-ups, we are constantly recruiting both permanent and contractor staff to take up key positions across the value chain.
Our relationships in the industry span over 20 years and with a focus on life sciences mean we boast of a high rate of contract extensions as well as client-takeovers. We put this down to knowing the business, our contractors and our clients, and supporting them through the duration of the contract and beyond.
We stay with you throughout the contract lifecycle. We assist with work permits, accommodation, schools – and even your social life. (CTC runs regular social events throughout the year.) We oversee the administration of your contract in terms of payment, holidays, illness and all other relevant details. While you are on contract with CTC, we can help you develop professionally – with specialist training courses and expert career support and advice.
Our salaries and conditions are competitive and governed by Swiss Law (OR).
If you'd like to learn more then click through the links below to find the right position to suit you or flick through our range of resources.
Frequently Asked Questions
By submitting this form, you confirm that you have taken note of our privacy policy and that you agree to the storage of your entered data.