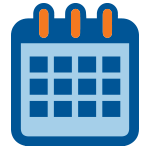 'Bite-sized' sessions created to update knowledge and diversify skills
By providing a stimulating learning environment, our in-person courses offer excellent networking and knowledge exchange opportunities across different functions and companies.
Our trainers are seasoned Life Science professionals with a passion for development.
Our standard courses in clinical research and ICH-GCP have been in operation successfully for over 20 years and are recognized by SWAPP (Swiss Association of Pharmaceutical Professionals) and SGPM (Swiss Association of Pharmaceutical Medicine). Upon completion of a course, each participant will receive a SWAPP/SGPM approved certificate of attendance.
Approved Partner of

CTC training courses are temptraining approved

Do you work as a temp?  Temporary staff may be eligible for subsidised continuing education. To find out more, please click here

Online ICH-GCP training
Whitehall Training and CTC Clinical Trial Consulting AG have formed a partnership to provide current and future clinical research professionals with affordable, comprehensive, and easy-to-access ICH-GCP certification. Whitehall Training is delighted to provide its online ICH-GCP training course at a reduced cost specifically to candidates who have applied for a position through CTC. To find out more, please click here.