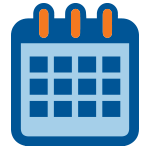 'Bite-sized' sessions created to update knowledge and diversify skills
The CTC specialised short course programme provides a stimulating learning environment and offers excellent networking and knowledge exchange opportunities across different functions and companies.
All our courses have been designed and are led by highly experienced Life Sciences professionals with a passion for development. The courses are held in English combining theory and practice.

Our standard courses in clinical research and ICH-GCP have been in operation successfully for over 20 years and are recognized by SWAPP (Swiss Association of Pharmaceutical Professionals) and SGPM (Swiss Association of Pharmaceutical Medicine). Upon completion of a course, each participant will receive a SWAPP/SGPM approved certificate of attendance.
Approved Partner of

Course Portfolio
CTC will host a range of specialised short courses in 2021.
Find the complete schedule of courses in the TRAINING-CALENDAR

Do you work as a temp?  Temporary staff may be eligible for subsidised continuing education. CTC training courses are temptraining approved. To find out more, please click here

Online ICH-GCP training
Whitehall Training and CTC Clinical Trial Consulting AG have formed a partnership to provide current and future clinical research professionals with affordable, comprehensive, and easy-to-access ICH-GCP certification. Whitehall Training is delighted to provide its online ICH-GCP training course at a reduced cost specifically to candidates who have applied for a position through CTC. To find out more, please click here.
By submitting this form, you confirm that you have taken note of our privacy policy and that you agree to the storage of your entered data.