This training course has passed.
Overview of the New EU Clinical Trial Regulation – date in 2020 to be confirmed
Basel,
April 20 @ 9:00 am

-

5:00 pm

CEST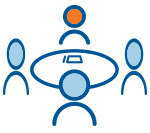 The new EU Clinical Trial Regulation (536/2014) will replace the European Clinical Trials Directive (2001/20/EC). It was originally due to come into effect in 2016, however implementation has been delayed until the new portal and clinical trial database have been completed and audited. Key aims of the new regulation are to harmonise procedures for carrying out clinical trials across the EU and to simplify the clinical trial approval dossier by submitting clinical trial information through a single point of entry.
This course is ideal for anyone requiring an overview of the EU Clinical Trial Regulation and changes for EU trials.
Course Objectives
• Gain a comprehensive overview of the EU Clinical Trial Regulation and changes for trials in the EU
• Review how the new regulation differs from the previous directive
• Discuss the implementation of the Clinical Trial Regulation Delegated Acts and other implementation documents
• Understand the new clinical trial authorisation process for regulatory approval and ethical approval
Key Topics
• Background to the EU Clinical Research Regulation (Eu. No 536/2014)
• Understand the framework of clinical trial regulations in Europe
• Changes in the new EU Clinical Trial Regulation
• Overview of the major new requirements of the clinical trial regulation ( Risk-based evaluations, Non-EU sponsors, Transparency, Informed consent, Trials in emergency situations, Serious breaches in GCP)
• Clinical trial regulatory authorisation and ethical approval
• Investigational medicinal product/auxiliary product guideline
• Pharmacovigilance and adverse event reporting – key safety requirement
• Considerations for regulatory inspection
Who should attend?
Anyone requiring an understanding and update on the new EU Clinical Trial Regulation 536/2014. It is relevant for those working in clinical research, clinical operations, clinical project management, regulatory affairs, pharmacovigilance, quality assurance (GCP auditors), vendor/CRO professionals, study sites and other professionals in pharmaceutical and biotechnology organisations conducting trials with drugs, biologics or combination products.
It will also be of interest to those departments who liaise/support clinical trial personnel, and all other professionals who want to know more about the EU Clinical Trial Regulation
Course Leader
Dr Laura Brown is an independent QA and training consultant and Director of the MSc in Clinical Research, School of Pharmacy, University of Cardiff. Laura has many years' experience in the pharmaceutical industry, having worked for several leading companies including GSK, Hoechst Marion Roussel, Good Clinical Research Practices and Phoenix International. She has worked as a clinical research manager, audit director and head of a training department. Laura is an international expert on regulatory requirements in clinical research and was Chair of the Institute of Clinical Research GCP Forum for six years. She writes regularly on clinical research regulatory requirements. She is author of several articles on the new EU Clinical Trial Regulation and has written a chapter on GCP in International Pharmaceutical Product Registration.
Learning Methodology
Interactive sessions with a mix of lecture, case studies to illustrate theory and exercises to test the knowledge and Q&A.
Continuing Education

This course is accredited by the Swiss Association of Pharmaceutical Professionals (SwAPP) and the Swiss Society for Pharmaceutical Medicine (SGPM).
Date:
Q1 2020
Fee:
Registration Fee: CHF 950.00 + 7.7% VAT
15 % reduction for members of SwAPP and SBA
Special fees for CTC employees
The fee includes course documentation, refreshments, lunch and a course participation certificate.
Payment: After registration you will receive confirmation and an invoice with instructions on how to complete the bank transfer.
Full prepayment is needed prior to the course.
Cancellation Policy:
• Cancellations received more than 14 days before course: 100% refund less bank charges & cancellation fee of CHF 50.00
• Cancellations received 7-14 days before the course: 50% refund
• Cancellations received 7 days before the course: no refund In case of no show, no refund will be made.
Document:
If you have NOT received an official confirmation 7 days after registering, please call CTC at 0041 61 695 88 66 or send an email to info@ctcresourcing.com.
THANK YOU!